Learn How To Invest In The
Stock Market Using The
 Millenaire Method   Comprehensive Stock Market Training Program

The

Millenaire Method Will Teach You Everything You Need To Know To Successfully Invest In Stocks and

Create Lasting Wealth
Are you looking to learn how to invest in stocks? If so, you are in the right place and I'm really glad you found this site.
But first, let me ask you… What is your reason ("YOUR WHY") behind wanting to learn stock market investing?
Really think about that for a minute or two….
Maybe your WHY is to grow your bank account, have another source of income, or augment your wealth exponentially…
Whatever you're WHY is, I'm glad you are reading this right now, right here, because I want to help you successfully invest in stocks to multiply your money, and, more importantly, fulfill your WHY behind it all – so keep on reading this…
I figured I'd start off by giving you a few of my BEST

stock market investment

tips: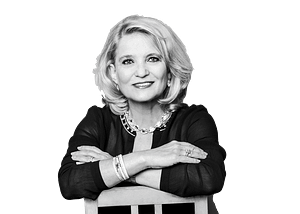 1.  Diversify your investments across different financial asset classes (e.g. stocks, index funds/ETFs, bonds, precious metals, cash, alternative investments). Diversification is one of the most important risk management tools.
2.  Know your investment time horizon, use an appropriate asset allocation in your investment portfolio, have an overall investment strategy, and align your investment strategy accordingly (e.g. have the different weight of growth, income, and value investments based on your time horizon, risk tolerance, income goals, available funds, etc.)
3.  Use financial indicators (ratios), charts, and financial statements to determine the financial health of the underlying company that you are considering buying the stock of.
4.  Research what to buy – compile a watch list of your "buy candidates" and establish a position only when your "buy criteria" is satisfied. DO NOT CHASE STOCKS at any price!
5.  Know how many shares to buy. Do not invest in the same stock position more than 5% of your investable funds. Practice diligent risk management!
6.  Know when to sell. Use stop orders or trailing stops to limit your losses.
7.  Be an INFORMED INVESTOR – follow the financial news, be aware of the market trends, do your own due diligence.
8.  If you choose to outsource your investments to an investment advisor – make sure you screen them VERY carefully… Nobody cares about your money more than you do.
I hope you use these tips on your journey of learning how to invest in stocks and that they help you succeed in the stock market investment world (like they did for me), and, more importantly, help you in fulfilling your BIG WHY behind it all.
However, there is A LOT more that goes into successfully investing in stocks that can't be summed up in a few sentences, let alone words, which is why I developed The Millenaire Method that I use in my Lasting Wealth Academy training.
The Lasting Wealth Academy is a comprehensive stock market training program that is not only going to show you how to successfully invest in the stock market but also how to create TRUE WEALTH and FREEDOM.

In this Stock Investment Course, you're going to learn all the ins and outs of

Stock Market Investing

including how to:  
1.  Invest strategically in the stock market using proven risk-management strategies to build lasting, sustainable wealth     
2. Use specific techniques to provide growth and income in your portfolio while managing your investment risk             
3. Develop a well-diversified portfolio by including stocks, index funds, ETFs, fixed income financial instruments, and alternative investments (e.g. rental real estate, cryptocurrencies, precious metals, etc.)
Unlike traditional hard-core stock investment courses, we're going to also dive deep into the internal thought patterns and limiting beliefs you may have that could be hindering your financial success.
This part of the program is actually BEYOND important, because, if you don't have the right "mindset" when investing, and don't fully believe in yourself, then it's unlikely that you'll succeed.
In the "wealth mindset" portion of the program, we'll focus on transcending limiting beliefs, self-doubts, and fear into empowering attitude, "I can do anything" beliefs and unshakable confidence. You'll develop wealth habits and practice powerful wealth rituals, become more confident and competent, and start creating your vision and dream life.

Here's a quick snapshot of what you'll get in the

Lasting Wealth Academy Program:

  
You will receive 4 TRAINING MODULES each month

A mix of video, audio, transcript (pdf), and empowering know-how assignments. You'll be able to use the modules' content to make all necessary adjustments in your financial life by calibrating them to your personality, circumstances, and financial situation.

16 Group Personal Coaching Calls (every week)

These calls will help guide you through your financial transformation and also give you the extra accountability that you need to get to your destination as quickly and efficiently as possible.

4 months of group support on Facebook for The Lasting Wealth Academy Family

Access to a private Facebook community (also known as the Lasting Wealth Academy Family) that's full of other like-minded people working on similar goals that can offer advice that has been through similar challenges (to sum it up a group of people all supporting each other, all growing together).

50 minutes "inhale peace and love" powerful emotional healing group session using instant miracle healing POWERFUL ENERGETIC HEALING TECHNIQUES to help you release anxiety and tension to feel more stability about your financial future
The Millenaire Method and the Lasting Wealth Academy Program are designed to help you be able to fully utilize all the tactical know-hows – the technical ins and outs – that go into successful stock market investing, in combination with the empowering, supportive belief system that you'll learn and practice along with your journey. This program will GIVE YOU EVERYTHING you'll need to build real, long-lasting, sustainable, TRUE WEALTH. 
Remember: you have the power to make whatever you want happen, including money, wealth and financial freedom. And the Lasting Wealth Academy, the stock market training program are going to guide you on your journey to TRUE Wealth, feeling and experiencing it like none other…
So, if you're ready to begin this journey of rediscovering your pathway to Wealth, Prosperity and Freedom, take the first step to learn more about the stock market investing and the integrative wealth building training program by clicking below or going to www.lastingwealthacademy.com.

Learn more about the program and the next steps to take in order to start your journey to Wealth, fulfill your WHY, and live the life you truly desire.