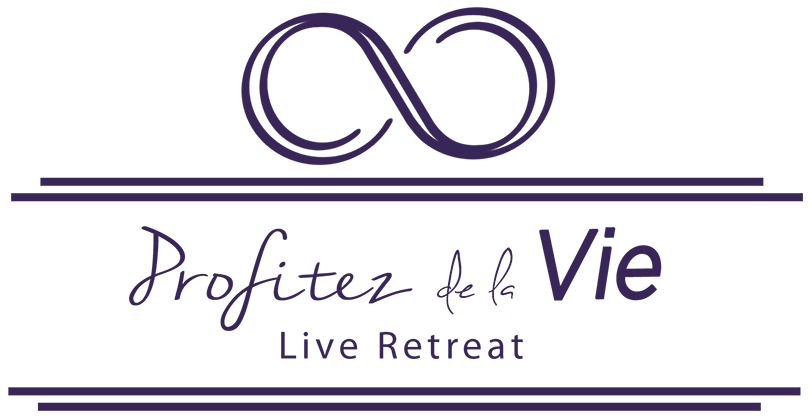 FULL IMMERSION Wealth Retreat
for powerful women who are ready to
Master the Art of Building Wealth!
September 2018
Come to PROVENCE, FRANCE for your
Living Prosperity experience
Click here to edit Spacer module.
You are smart. You are talented. You are successful. You are a force to be reckoned with.
How come you are still worried about money all the damn time?
Financial anxiety is something so many of us deal with, but few ever admit to. We project an image, we share our highlight reels, but feeling financially secure is a bit harder than snapping a good photo.
Trust me, that nagging feeling you have is not unique to you, and it's NEVER a sign of failure.
I meet so many powerful women – single, married, divorced, employees and  entrepreneurs – who experience financial anxiety and worry about their financial future. And what I find remarkable is that many of them make a good living… yet still something prevents them from feeling confident about their financial future. Something that may also be preventing you from achieving the financial success you desire…..
Click here to edit Spacer module.
There's Alice, a smart, well-educated professional who, on the surface, appears to be successful yet feels insecure about her financial future… "What if this is just a fluke? What if it all goes away? How on Earth do I make things better and never worry about money again?" She could have been free years ago, but her hidden limiting beliefs and lack of financial know-how have kept her from the financial success that was right in front of her!
…or Diana, a bright woman, who found herself in financial ruin and feeling unsafe financially after her divorce. Left without much savings, no retirement money, and inconsistent cash flow from her business, Diana started experiencing money anxiety and fear of uncertainty, which only worsen her business revenues. "I haven't really managed my money… My ex was in charge of the money. I still don't know how to manage my cash flow without getting into debt." Sadly, she lost her confidence and gave away her power.
… and Kate, who invested a lot of money in the past but, unfortunately, experienced devastating losses with her stock market and real estate investments. "I don't want to invest because I lost so much before… And I don't trust financial advisors with managing my money." She became so paralyzed by the fear of loss that she stopped investing all together and gave up on her dream to become financially free.
Sound Familiar?
Although the circumstances that I described above may seem very different, I see a common denominator across all of them, which I'll share with you shortly. You might also recognize yourself in one of the women I described.
Do YOU feel unease about your finances?
Do YOU worry that you are not doing enough to secure your financial future and it could be too late if you don't start now?
Click here to edit Spacer module.
Lift yourself up and become a
Master of Your Money
I am convinced that MONEY IS NOT A CAUSE but an INDICATOR of something that I call "money slavery programming". My name is Millen Livis, and I am here to give you all the tools you'll ever need to go from being a slave to money to becoming its confident and competent Master.
Click here to edit Spacer module.
You are gifted, passionate and driven.
You've achieved so much already.
And you deserve so much more.



You want to break out of the "just enough" money cycle and finally live your biggest, boldest dreams




You are ready to ditch the shackles of your comfort zone and become a confident and competent master of your money




You want to achieve Financial Wealth without ever sacrificing your message and your impact




You want to experience true FREEDOM – financial and personal – so that you do whatever you like without worrying about price tags and other people's schedules




You want to do it NOW before it's too late
Click here to edit Spacer module.
I know exactly how to help you.
My integrative approach to the art of building wealth and achieving financial independence encompasses 4 dimensions of financial success:
Developing a Wealth Mindset so that your beliefs and thoughts support your BIG Vision and strengthen confidence and self-esteem

Practicing Effective Money Management so that you become richer every month and your cash flow is clear, intentional and well-organized

Using Strategic Investing to grow your wealth and develop multiple sources of income

Leveraging the Universe, inviting the Divine energy to co-create your vision with you
My promise to you
I am NOT going to recycle the 'you can find them anywhere' principles of the Law of Attraction, or lecture you on the importance of positive thinking, or do something that you can learn on your own. My teaching is hands-on, experiential and practical
Click here to edit Spacer module.
Who is Millen?
Click here to edit Spacer module.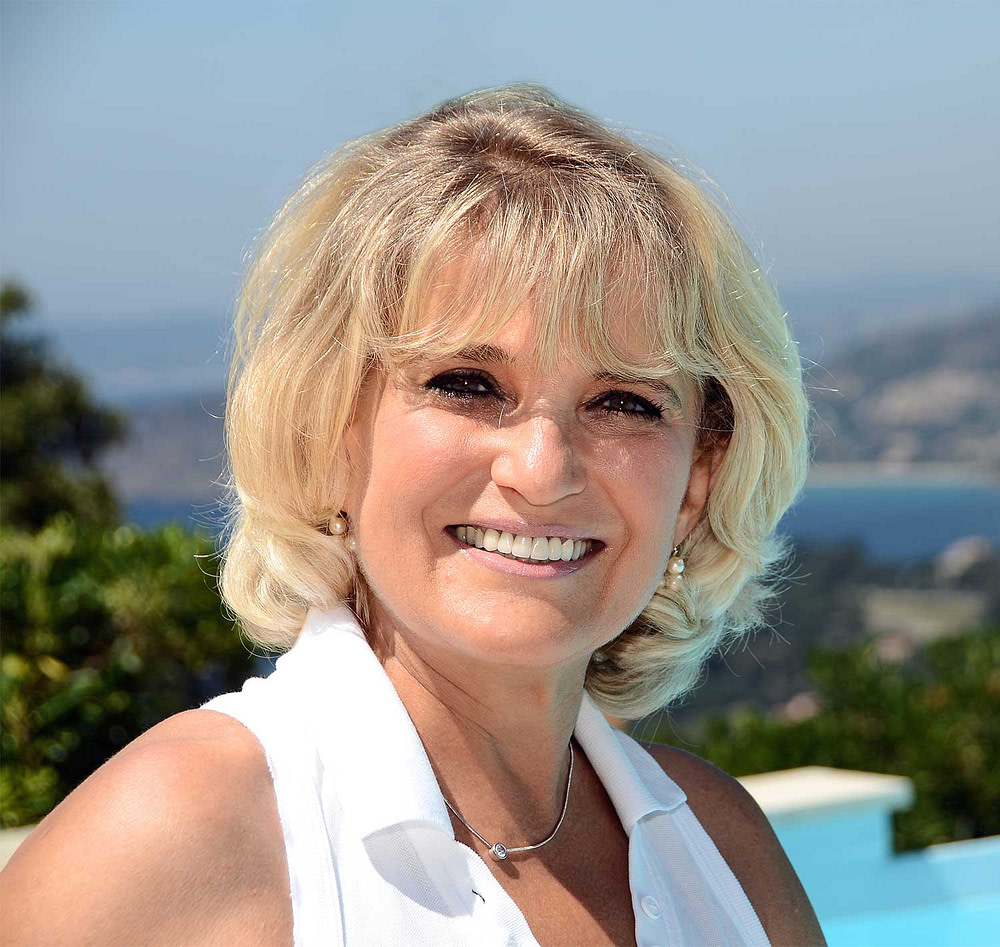 Look, I was NOT born into wealth and didn't marry a wealthy guy (ha-ha). When I came to the US from Lithuania in 1990, I had NO money and hardly spoke English. Although I held a masters degree in physics, my first job was working as a minimum wage 'florist assistant.'
I taught myself English, I built myself up to an executive for major bank and brokerage companies on Wall Street, I even ended up graduating from The Wharton Business School with an MBA.
I was already one of those incredible immigrant success stories, but none of my education or success insulated me from failure. In fact, in my mid-forties a series of very unfortunate events left me more overwhelmed, lost and fearful than I was when I first immigrated to the U.S.!
Click here to edit Spacer module.
Things have changed since then.
I've achieved Financial Freedom; own beautiful homes in the French Riviera and Palm Beach county, Florida; travel when I want and choose how much or how little I work. It may even look like a Cinderella story from the outside.
The truth is, there was no magic involved. In fact, I often say that I "failed myself forward".
Luckily, now that I've made every possible mistake under the sun, YOU DON'T HAVE TO.
My 3-dimensional wealth building system will get you there faster than you ever imagined, and despite what you've been told, the ride doesn't have to be bumpy.
Click here to edit Spacer module.

This is an invitation-only
VIP experience
Click here to edit Spacer module.
Remember that home in the South of France I mentioned?
Well, what better setting to have a profound experience of living prosperity while learning to become a Wealth Builder? Yes?
You will have nearly unlimited access to me and learn my 3-dimensional wealth building system that incorporates wealth mindset, effective money management and strategic investing.
I'll personally work with you on your money issues and help you get a clear vision of what your unique roadmap to Financial Freedom would look like.
Because of the group's intimate size, I will be able to help you go deeper into understanding your specific financial circumstances, address spiritual aspects of creating wealth in your life and share effective money management techniques and investment strategies that will work for your particular circumstances.
Click here to edit Spacer module.

The French Riviera
Click here to edit Spacer module.
Best of all, you'll experience this transformative work in my beautiful Villa Sunset located in the famous region of
French Riviera – Provence!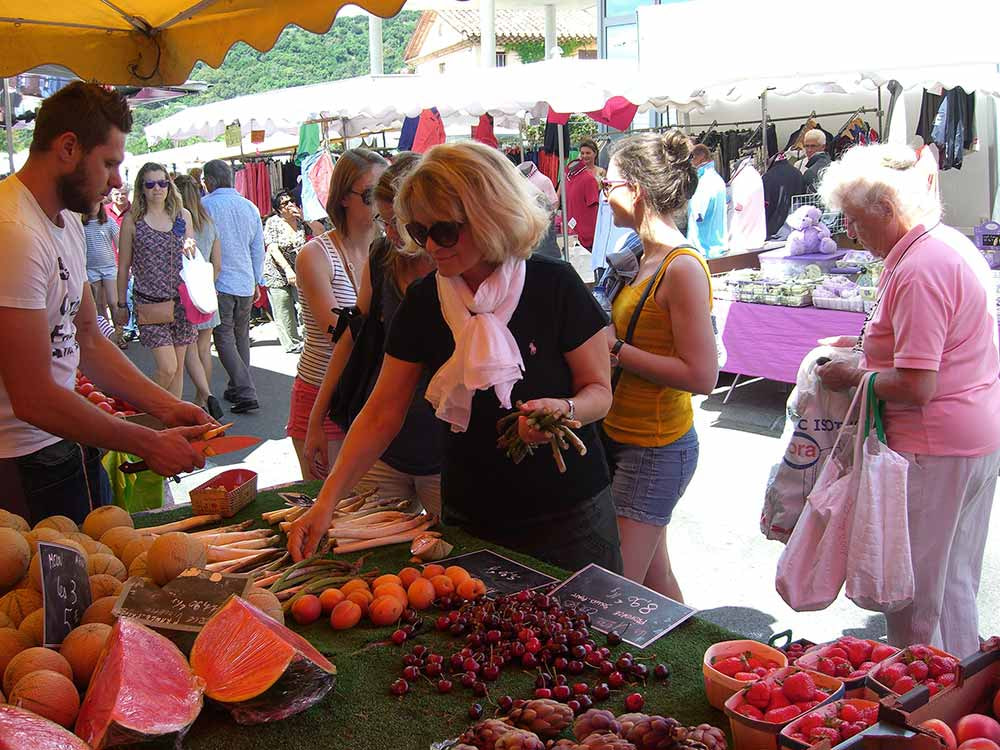 Located between Nice and Marseille, and just 20 min drive to St Tropez, the villa has a panoramic view on the coastline of the Mediterranean sea and les Maures mountains.
This all-inclusive mastermind retreat for powerful and determined women includes private and semi-private air-conditioned bedrooms with fantastic sea views, private infinity pool, delicious French cuisine from the local organic catering company, transportation to and from the airport (Nice) and much more (keep reading ☺ ).
Click here to edit Spacer module.
My goal is to give you the tools to become a Master of Your Money and have a fabulous experience of
Joyful and Prosperous Living.
Be one of only 6 applicants invited to attend
Click here to edit Spacer module.

Welcome to Paradise…
Click here to edit Spacer module.
Allow Yourself To Exalt All Your 5 Senses and Beyond!
Besides the massive tangible value you'll receive from this experience, it's a FUN-tastic occasion to 'exhale' your busy life and 'inhale' beauty, playfulness and flow. You will have a lot of 'me-time' – relaxation, yoga, meditation and guided visualization, wining and dining, swimming and sunbathing.
And this is just touching the surface of this unique and rejuvenating private retreat that you might have fantasized about for a long time…
It is your chance to relax, be nurtured, and experience living prosperity. When you feel vibrant, grateful and joyful, you exude and attract in-kind energy and, as a result, manifest beautiful connections and successful coincidences.
Here's a brief overview of what your 7-day
Money Mastery experience will look like…




Day 1 (Sunday):

Arrival to the villa, settling down, relaxing and connecting




Day 2 (Monday):

Focus: Mindset reprogramming and Goal setting




Day 3 (Tuesday):

Focus: Money Management Mastery




Day 4 (Wednesday):

Focus: Introduction to Strategic Investing – Part 1




Day 5 (Thursday):

Focus: Introduction to Strategic Investing – Part 2




Day 6 (Friday):

Focus: Developing a customized roadmap to your Financial Independence & Farewell Ceremony




Day 7 (Sunday):

Departure from the villa, ride to the airport
Click here to edit Spacer module.

It's unlike any event you've experienced before…
Experience 'l'art de vivre' and 'l'art de la joie'
Click here to edit Spacer module.
In addition to experiencing BIG Shifts and Transformations, here are a few of the many perks of this mastermind retreat in the South of France:




Breathtaking panoramic views of the Mediterranean Sea




Beautiful infinity pool and Jacuzzi overlooking the coastline




Nourishing French cuisine




Delightful Massages




Enjoyable excursions




Relaxing and grounding morning yoga flow




Calming evening meditation




Scenic beaches




Personal Mentorship and coaching
If you are one of those powerful women who have dreamed about visiting the South of France and experiencing the French 'art de vivre', "Profitez de la Vie" is a wonderful opportunity for you to enjoy Living Prosperity NOW!
Does this sound like something you would say?
"I haven't really managed my money well… I still don't know how much I spend each month…"

"I am just too busy to manage my money. I don't have time to track my expenses, balance my checkbook and check my account balances every week."

"I don't know if I am ready to invest. I feel overwhelmed and don't know where to start."

"Investing scares me. I am afraid to lose my money."

"I already have too much on my plate, I don't have time to learn about investing."

"I make a good living and feel ashamed that I still live paycheck to paycheck."

"I want to earn more money and live on purpose, but I just don't know how to get there…"
Click here to edit Spacer module.
One of my favorite creative tools is visualization. It's truly incredible what you can create once you can see your desires in great detail.
Can you imagine the effects of actually
LIVING your dreams for 7 days?
Click here to edit Spacer module.
Here's what you'll achieve during this
empowering 7-day retreat…




Get clear and specific about your financial goals, become so energized by your BIG Vision that you become truly UNSTOPPABLE!




Assess your current financial fitness and focus on solutions that address any gaps.




Step into your Money Master Power by using my 3-dimentional wealth building system.




Experience dramatic inner shifts and transformations …that will help you leap to a higher level in your life.




Develop a customized roadmap to help you navigate toward your Financial Independence




Get my personal guidance on anything you need to develop your particular Financial Independence roadmap (hard to do in a large group setting!)




Master the art of wealth building and shatter the limitations that have been holding you back
If you agree with me that the ultimate purpose of life is to experience Freedom, Growth and Joy, then you really want to master the art of wealth building.
Are you ready to leave your worries behind?
Are you ready to give yourself the Gift of Prosperity?
Are you ready to finally live the life you were always meant for?
Click here to edit Spacer module.

Let me answer your
Frequently Asked Questions
Click here to edit Spacer module.
What is the investment amount for this exclusive VIP experience?
Your investment for this full Emersion Wealth Experience is $5997. Your ROI (return on investment) can be life-changing.
What is included?
This is an all-inclusive private retreat: transportation to and from the airport, lodging (private or semi-private rooms), delicious organic meals, massages, excursions, yoga, meditation, pool and more!
How do I get there?
You can fly to Nice, France and we'll pick you up right at the airport!  
Can I bring a friend?
Yes, as long as she is a woman. Your friend will need to pay the same investment as you do.
Can I bring a pet?
No, we don't allow pets for this event.
I can't make it to the retreat. What is the next best option to work with you?
I hope you'll be able to come. However, if you cannot, please contact me directly to discuss options I could offer you to support and serve you the best.
Click here to edit Spacer module.
Copyright © 2016 – 2017 Livis Group LLC. All Rights Reserved.
Click here to edit Spacer module.