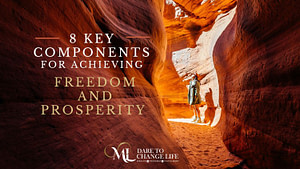 The other day I had a call with one of my colleagues, where we shared our life stories…
I recall telling her that when my cousin from Boston visited my villa in the South of France, she said: "That's just for you… I could never imagine having something like that…"
Then I told to my colleague the story of how this villa came about….
… How my boyfriend, who used to fly from France every month to see me in the U.S., was stopped by the U.S. custom, put to jail on the suspicion that he was illegally working in the US, then was deported and prohibited from entering the US for many years…
… How I proposed to him (very out of character for me…)
… How I flew to France and we found a rundown house in Provence that nobody would buy because of the mold it was covered with… … … How we got lucky and bought it for the minimum amount of down payment we were able to make…
… How we started doing renovation by ourselves 'cause we couldn't afford contractors at the beginning…
When I finished, my colleague was so inspired and said "I have to DREAM BIGGER"!
I am sharing this with you to demonstrate that you get lucky when you act on what you want to experience in life, when you stop being "stuck" in your familiar "comfort zone" and do things that are not easy but necessary to live the life you love.
So, where are you now, in terms of money?
Are you frustrated that you work hard and make good money yet live paycheck-to-paycheck?
Constantly worry and feel anxious about not having enough money to retire?
Or not being able to save much and still paying off your consumer debt?
Have you noticed…
… how worrying about your financial future affects your health, or relationships, your work?
… how you are sick and tired of "surviving" instead of living on your terms?
Or maybe you've reached a plateau with your finances and want to scale up?
If that's how you feel, I hear you!
When your mind is busy worrying about money and financial security, it's not always easy to see and experience abundance in your life.
And as a result, your confidence might be undermined; or you are afraid to trust anyone because, possibly, you had bad experience in the past with financial advisors, or you are afraid to invest the money that you have because you're afraid to lose it….
And from that place, it's not easy to create an abundant free life, where the flow of money and opportunities come with ease and joy.
It is my intention that you develop Unshakable Confidence, Self-Worth, and Success Aptitude, so that you will be able to handle any challenges in your life from a higher perspective and with more optimism.
And my deepest desire is that you become Unstoppable and Capable in your pursuit of financial independence and start DREAMMING BIG.
YOU ARE A POWERFUL CREATOR, so think, feel and act like one.   
As International Holistic Financial Independence Mentor and the creator of the SYSTEM for becoming Financially independent called The MILLENaire Method, I use my intuition, business and investing expertise to help women become financially independent.
I myself achieved Financial Independence within 7 years and now live my dream life – own beautiful homes in the South of France and South Florida, travel the world, and do what I want.
I have the FREEDOM of CHOICE, TIME, LOCATION, and MONEY.
I live what I teach and know that YOU CAN experience more Freedom, Joy and Abundance in YOUR life… if you choose to commit to your vision!  
We often talk about Abundance Mindset… but it means different things to different people…
For me, Abundance Mindset means:
✅ Having Loving Relationship with Money ("money is my friend that has my back"
✅ Appreciating life "as is" and being eager for more (nothing wrong with wanting more…)
✅ Believing that Scarcity and Lack are mind's illusions (because they are…)
✅ Believing that YOU ARE CONNECTED to the Infinite Source of Abundance and Unlimited Potential (because YOU are connected to The Source)
✅ Believing that YOU ARE CAPABLE and RESILIENT
✅ Knowing that YOU MANIFEST YOUR REALITY thru Intention, Attention and Conscious Thinking
✅ Living life from a place of Gratitude, Ease, and Flow
Abundance Consciousness ALWAYS precedes Manifestation – it's a precursor to experiencing Wealth and Freedom in your life.
So, you've got to achieve a vibrational harmony with what you desire!
OK, without further due, let me share the…
8 Key Components For Achieving Freedom And Prosperity:
1. Clarity about your goals and desires.
2. Healthy Relationship with Money.
3. Abundance Mindset and Prosperity Consciousness (some refer to this as Inner Psychology)
4. Commitment, Unshakable Confidence, sense of Self-Worth (this component also belongs to Inner Psychology)
5. Savvy Money Management skills (Upgraded Skills)
6. Strategic Investment skills and developing YOUR unique personalized path to Financial Freedom (Upgraded skills and Strategic Investment Plan)
7. Environment and Lifestyle that support success (having supportive Environment is essential)
8. Guidance and support from a coach or a mentor, who believes in you and knows how to help you achieve your desired results. (Environment)
Now it's the best time for you to take aligned actions and apply your knowing!
To your Health, Wealth and Freedom!
P.S. Let me know what resonated with you, what triggered you, and what questions do you have for me.