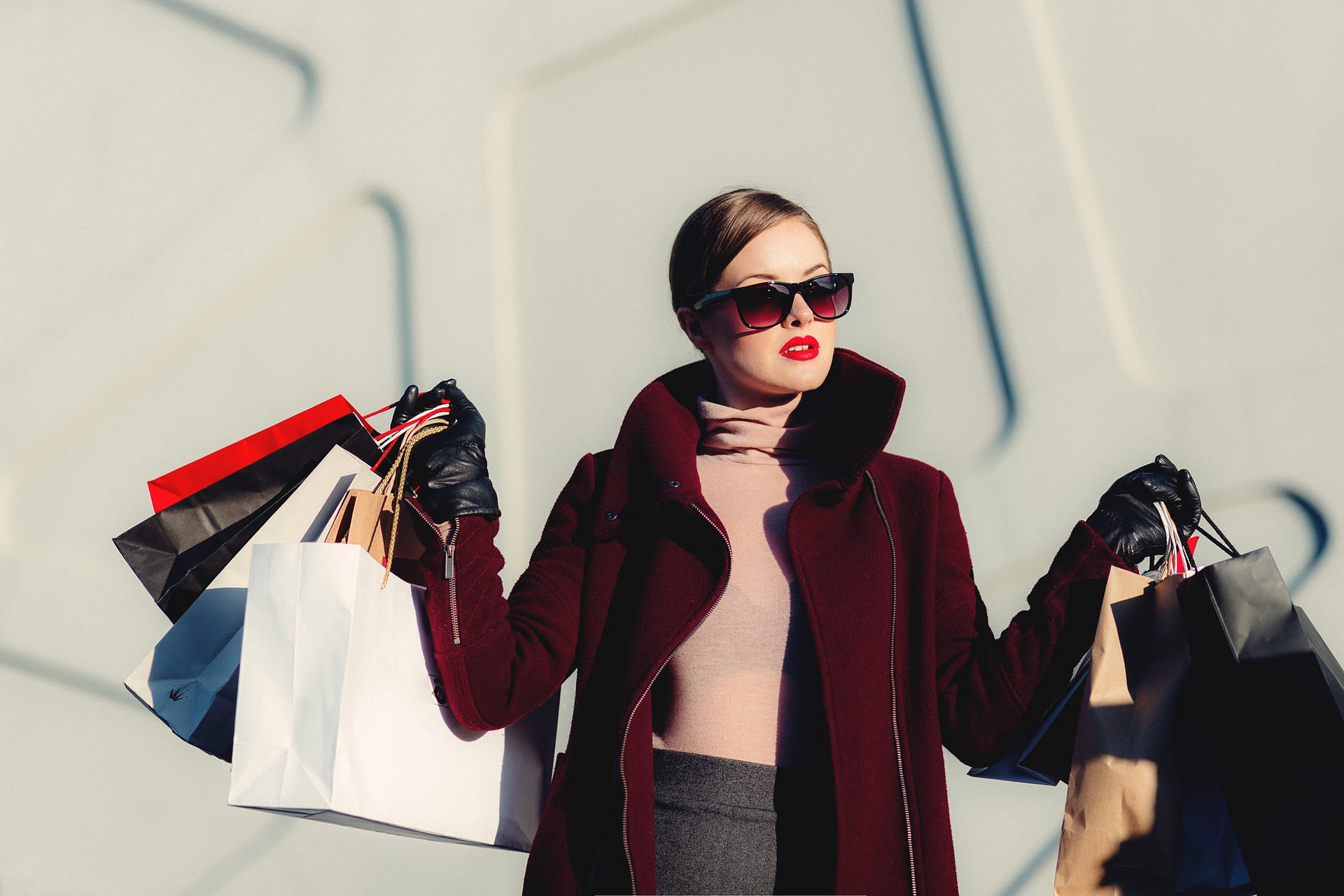 Women shop differently than men. In general, women tend to love shopping and many see it as an entertaining activity. They are more likely to make impulsive purchases and often take advantage of special offers.
Men mostly buy just what they need right now – they go with a clear idea of what they are looking for and try to spend as little time as possible.
Can you relate?
In order to spend less and save more, especially as a woman, you've got to become a savvy shopper. It's not difficult. And the tips that I'm going to share with you here will help you buy what you need, spend less and save more. That's what I call smart shopping.  
You can save substantial amounts of cash when you become intentional shopper as opposed to emotional shopper.  
Ready?  
Here are EIGHT TIPS for SAVVY SHOPPING:
1.
Plan your purchases in advance
Plan your purchase. Pause and get really clear about: Why do you need it? Where will you put it? What will you use it for? Who will use it?
If you don't have compelling answers to these questions you will realize that you don't really need to buy it at this time.
If you feel strong about your decision to buy the item, plan the day to go shopping and enjoy the fact that you made an intentional decision to buy it, not an impulsive one.
2.
Have a budget for your purchase
Have an approximate amount that you intend to spend on this purchase. This will help you be intentional about the amount you're willing to pay and not get carried away with whatever price you see on the label.
Does it require some financial discipline? Yes. And it's a good habit to have if you want to be a Wealth Builder instead of Wealth Consumer.
3.
Pay in full (cash or debit card)
When you are in a store and you see something that you really want or need, it's easy to pull out a credit card and pay whatever the price may be.
However, if you are using cash or a debit card to purchase the item, you'll have more awareness about the price that you're about to pay because your amount is limited by the cash in your wallet or by the amount in your bank account.
4.
Buy older iterations of products
Retail price of the latest version of a product is always higher than the previous years' model, whether it's a phone, a TV or a car.While the newer version may have more features, you're paying a premium price for these new features if you buy the product on release-day.
The same model will be priced significantly lower in just a year or two, so waiting a little longer can be quite lucrative. You may save hundreds or even thousands when you weigh the benefits of saving money on buying a good, but not the latest model of the product.
5.
Shop for clothing during the end-season
You like to look like a "million bucks"? Great! And it doesn't have to cost you that much! You can find significant markdowns on clothing prices—50% or more—during the end of the season for clothes. 
Retailers cut prices to get rid of things that are going out of season. It may worth your money to wait a few months to buy clothes you like at prices your wallet will love!
6.
Don't be fooled by marketing
Stores are designed to entice you to spend money. Their strategies are subtle and effective. 
Most use different lighting effects, colors, music, and items displayed in a certain way to entice you into buying more than you intended to when you came to the store. The same applies to online shopping – additional items are suggested to you when you buy anything.
Don't fall for any of it. Be clear about what you came to the store to buy so you won't get dazzled into overspending or buying something you didn't plan for.
Buy quality items that are offered at discounted price but only if you need and want them, not simply because of the decreased price.
Finally, remember that sales people are trained to make you buy! It's a good idea to ask questions about products, but don't let them persuade you into buying it there and then. Take your time to make measured decisions.
Very few people realize that you can negotiate many products' prices with a seller!
Let's say, you have decided on an item you want. You have found the best price, you chose your timing right, and you are ready to pay for it.
But wait! Always ask for "the best possible price" wherever you are or whatever you are buying. What is the worst that can happen?
Sometimes when the seller cannot offer any additional discount on the product, you may get a discount on a service or another item that you need to buy too! Negotiation is a great skill that you can develop and practice when you shop!
8.
Be mindful of timing when you travel
Prices on hotels, vacation rentals, airfare, and even rental cars are often much higher during certain days of the week, school and college breaks, and national holidays.
The travel industry knows that most people like to leave for vacation on Fridays and come back on Sundays. That's why these days the prices on airfare, vacation rentals and hotels are higher.  
Be smart and adjust your travel timeline so that you get a better deal. Shop around for plane tickets to fly out on Tuesday, Wednesday, Thursday, or Saturday to take advantage of lower prices.  
Also, the plane tickets usually cost less when bought in advance – plan your air travel in advance. Do price comparison for your favorite travel destinations to reduce your travel expenses further.
The Bottom Line: From shopping for groceries to shopping for a weekend getaway, spending money is a "side effect" of shopping (Get savvy about it!
Next time you're browsing in a store or online, think about these 8 tips to be a savvy shopper.
To your Health, Wealth and Freedom!

P.S. Have you registered yet for my brand new training – Unpack Your Debt?

This is a 5-day LIVE bootcamp where I'll share the TRUTH about DEBT and show you the WAY OUT. 

You can access this LIVE training FREE if you register before February 25th! Click HERE to Register NOW