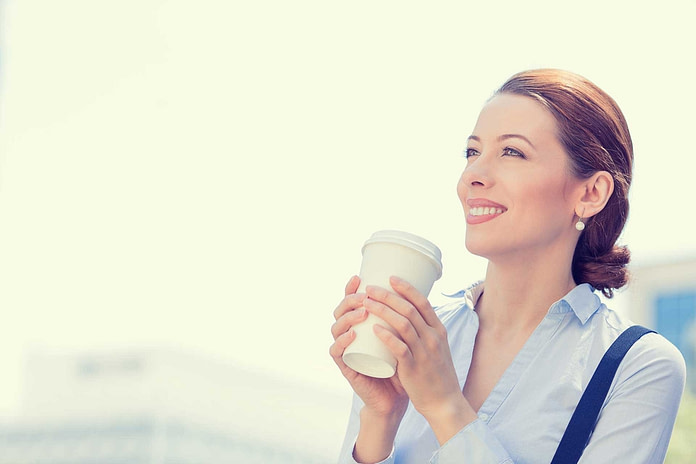 MYTH #3: HIGH EXPECTATIONS
"This was such a stupid decision to leave your marriage… he is a good man and a provider…"
"By this phase in your life, you should have had a large house with a swimming pool, a luxury car and a large bank account… instead you are divorced, live in a crappy apartment and don't have a steady job!"
"You live like a student and you're in your forties… yet you have great education and tons of experience… What's wrong with you?!"
"By now your business should make tons of money… Maybe it's not meant to be…."
These are the comments I've heard from friends and family members over the years.
I didn't live up to their expectations…and, frankly, to my own…
The expectations for myself – my personal life, financial success and business success – were adding more pressure and made me feel like a loser. Someone who wasted time and opportunities. Someone who had a high potential and failed.
A few years forward: I remarried, developed a successful investment company, became financially independent and have a freedom to live where I want and do what I love….
Expectations => Attachments
I had to learn to surrender…find security in the wisdom of uncertainty… set  my intentions and let go of any attachments to the desired outcome…"stay in my lane" and not compare my life with others….
And it's NOT a "one day" decision. It's an on-going process…of letting go… exhaling expectations and attachments to the outcome… and appreciating the present moment…acting in spite of doubts and fears…having faith.
Look at nature…Different animals have different gestation period for carrying a baby. Different fruit trees have a completely different cycle of blossom. Nature doesn't have "expectations". It has its rhythm and intrinsic wisdom.
If you set your intentions and manage to detach yourself from the ego-driven expectations for your financial success (while taking consistent actions and moving in the direction of your vision even if your beliefs are lagging) – you'll allow the abundance to flow to, through and from you. Un-abstractedly. Easily.
MYTH #2: HARD WORK
"I found my purpose… I work hard. Even when I struggle – with my health or money – I push through."
"I give my business all my energy, money and my time. I push through, I sacrifice EVERYTHING to live my vision, my purpose!"
It sounds good, right?
WRONG!
You emit energy that is either attractive or repelling.
When you're in the "I work hard, damn it, I sacrifice my life" or "I need clients so badly" mental state – you are either in an energetic state of resentment or desperation.

When you chase after clients, you emit energy of neediness and exhaustion. It's heavy. It's not attractive. It's not the energy people want to be around.

When you find JOY and FUN in your work and create from that place…

When you ALLOW yourself to be more playful, more at ease…

When you let your body rest and recharge if needed…

When you spend time in nature…meditate…experience whatever brings you sense of peace and joy…

When you take the time to "water your own garden"…
You SHINE AS YOU and THAT is your ultimate purpose.
Yes, in order to realize your vision and create wealth, you must put out consistent efforts, day after day.
However, living your purpose DOES NOT REQUIRE SACRIFICE.
STRUGGLE (aka HARD WORK) IS NOT a PREREQUISITE for SUCCESS.
Do you know that the Universe has unlimited organizing power?!
When you release energetic blocks and your body and mind are aligned with Abundance Consciousness, right opportunities and right people show up in your life… naturally and effortlessly.
It's a shift in the Way of Your Being. It's a state of consciousness that attracts opportunities, money and happiness with effortless ease.
Your high vibration energy is a true magnet of success, including financial success.
MYTH #1: FINANCIAL SECURITY
When I want something, I like to ask myself "What would need to happen so I have this?"
So, my question to you today: "What would need to happen in your life so you'd feel financially secure?"
Here're some answers I heard from people:
"If I were making 6 figure salary, I would feel much more secure."

"I will feel truly secure once I have $200,000 on my bank account."

"Once my business will make 5-figure monthly, I'll feel financially secure."

"When my husband will find a job, I'll feel so much more secure."

"If I were married, I'd feel more financially secure."
All of these desires seem to be very valid sources of financial security…. Yet many people who make 6 figure salary, or have $200K on their bank account, or finally made 5-figure per month in their business, or have a partner who has a job…still feel insecure. Hell, many millionaires ("the stars") feel financially insecure…
WHY??!!
The paradox is that SECURITY YOU'RE SEEKING LIES WITHIN.
Here's the evolution of your sense of security.
When you were born, while a defenseless baby, you felt secure.
Then at school or/and in your family, you were conditioned into conformity. You were compared to others…. Your unique qualities, talents and abilities were ignored or not appreciated. Your light was dimmed.
And you so desperately wanted to be loved and acknowledged – by your parents, your teachers, your friends – that you started losing your uniqueness while trying to conform and to fit in.
When we are shamed into conformity, we often feel confused, discouraged and "not worthy"….
That's when we start feeling insecurities and anguish; become self-critical and judgmental. That's when we start feeling "not enough" – "not enough" to be loved, "not enough" to be successful, "not enough" to be wealthy.
Self-criticism and self-sabotage get in the way of everything, including financial success. They destroy moneymaking abilities. They cause money dis-ease.
Can you respect and love yourself in spite of personal adversities and mistakes you've made? In spite of your stupid choices, bad decisions and current financial struggles??
CAN YOU?
Because COMING TO LOVE IS YOUR ULTIMATE LIFE JOURNEY.
YOU ARE WHAT YOU ARE.
No need to act with an intention "to please others", or to explain yourself, or to convince them that you're worthy.
LOVE YOURSELF JUST THE WAY YOU ARE – PERFECTLY IMPERFECT.
SELF-LOVE will boost your confidence (and when you're confident, you focus on solutions, not problems).
HIGHER CONFIDENCE will boost your energy.
HIGHER ENERGY will boost your security.
MONEY FLOWS TO SECURITY and AWAY FROM INSECURITY.
BY FEELING MORE SECURE, YOU WILL PROSPER!  
If you believe that the state of your consciousness holds the key to your life experiences and want to finally EXPERIENCE FINANCIAL SECURITY, you'd love my 10-week Activate Effortless Wealth online personal group mentoring program.
Find more details HERE.
To Your Health, Wealth and Freedom!
Millen
P.S. contact me if you have questions about the Activate Effortless Wealth training