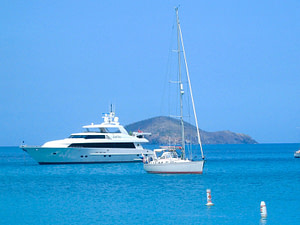 What does "Think, Feel, and LIVE Wealthy" mean to you?
You might be surprised…but this is the essential #4 for creating Wealth and Success!
Yep. That's right. And before you whisper "phew, I know that!", let me elaborate.
For most people "living wealthy" means staying at 5-star hotels, going to fancy restaurants, wearing designer cloth, driving a luxury car, living in a gorgeous house….
Guess what? 
You don't have to OWN it, you can SAMPLE it, then Create it!
You can experience that which you'd like to have before owning it!
Yes, SAMPLE YOUR DESIRES!
You can go to car dealerships and ask to test-drive your favorite car.
You can meet with a realtor and ask her to show you houses that you'd love to live in. 
You can visit these houses, FOCUS ON YOUR DESIRE to live in such houses, get super excited and motivated, and start creating your imaginary Wealthy Life though feeling it, sampling it, and…yes, "faking" living it as if you already have it.

What can you do to reinforce that? 
The key is to affirm that you belong there and deserve that kind of wealth and abundance in your life.
You possess powerful faculties – AWARENESS, IMAGINATION, ATTENTION, and INTENTION – that you can use to create your NEW WAY of BEING. 
Your new way of being could be feeling and having more wealth, or achieving financial independence, or buying a new car, or moving into a new house, or feeling more at peace, successful and confident. 
So, what do you think about an idea that you can choose to think, feel and act abundantly to start creating financial wealth?
Frankly, I used to make fun of notorious "fake it until you make it" statement. 
But guess what? 
It works. 
Let me share one examples from my own life. 
When we used to live in New York, we would come to the Winter Garden at the World Financial Center around Christmas time, look at the beautiful view on the river, the yachts at the marina, the Christmas tree, the ambiance of wealth and success. 
And I would imagine how cool it could be to work here. To be in this environment, this gorgeous place…. 
Guess what?! 
A couple of years later, I got a job with a company in this very building and we had amazing Christmas parties in this exact place, the Winter Garden!
Coincidence? I don't think so. 
So, how does "fake it until you make it" work? 
You can put yourself in a state of abundance, fullness, and wholeness by using your 
–        awareness (e.g. "I am creating a new way of being"), 
–        physiology (e.g. abdominal breathing, adjusting your posture, relaxing your facial muscles and shoulders, eye contact, smiling,) 
–        psychology (e.g. shifting your perception about your current situation, focusing on and appreciating what you have, etc.), 
and your life experiences will change.
If you've been struggling financially, most likely you've been blocked by your old conditioning that keeps you focusing on what's missing, what's not working… 
If you PRACTICE looking, thinking, and acting abundantly, you'll shift your attention, up level your energetic vibration, and begin to FEEL differently, which will start attracting new opportunities into your life.
And one more thing. The way you look – your outfit, your posture, your hair and facial expression – conveys your physiological and psychological states and your energy. 
And people feel your energy without exchanging a single word with you. And most importantly, looking good feels good! 
When you FEEL GOOD, YOU LOOK GOOD, and YOU DO GOOD.
Wear clothes that make YOU feel prosperous, confident, cool (and that means different things for different people)! 
De-clutter your wardrobe from the old and unattractive stuff – only wear clothes and colors that reflect where you want to be not where you have been. 
And it doesn't have to be super expansive stuff either – just something that makes YOU FEEL GOOD.
Follow your "FEEL GOOD" compass!  

Think, Feel, and Live Wealthy.
Deep transformations require patience and practice.
The suggestions offered here may feel like fake for some time…. Keep practicing anyway, keep training your mind without attachments. And have fun with it! 
Things will start shifting, your feelings will change, your energy will change, and you will start attracting amazing opportunities instead of repelling them.
I'd love to hear from you! Hit the reply and let me know what you think about the Essential #4.
What resonates with you? What does not?
Until Next time…STAY EMPOWERED.
To your Health, Wealth, and Freedom!

P.S. I want to offer you a 4-week journey a board a (virtual) yacht "Creating Prosperity Formula". 
During this fun and life-transforming 4 weeks training, together with other awesome prosperity creators, we'll dive deep into specific steps that will help you experience Prosperity in your life. 
You will save 80% on your investment when sign in BEFORE OCTOBER 29th, 2018!
Learn more about this training here: https://daretochangelife.com/cpfcourse/
Missed the live mini-class on our Facebook Page? No problem! watch it here.