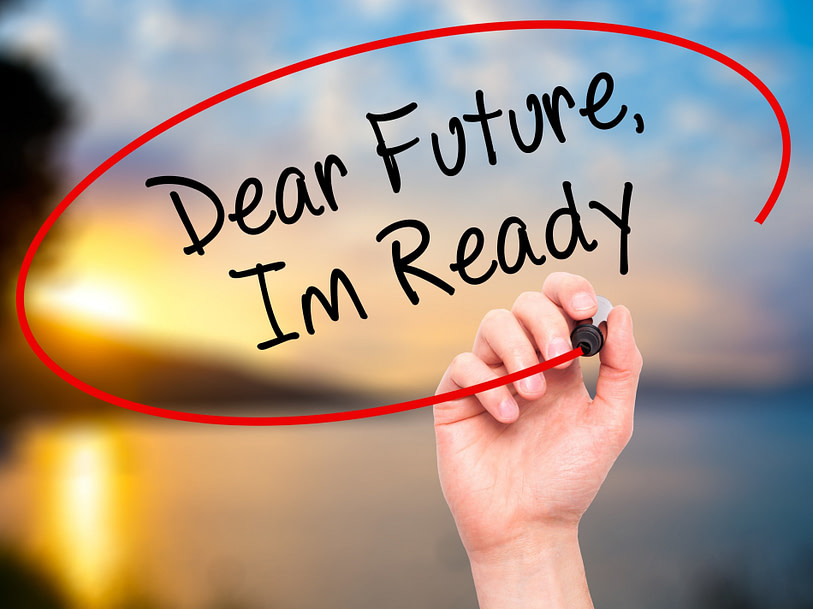 "How did you become financially independent?"
"How much money you had when you started?"
"How much time did it take you to build the income needed for being financially free?"
"How can I become financially free?"
These are good questions that I hear from people who know me enough to ask them.
And I totally understand the desire to know HOW…  While money is not everything and it cannot buy you happiness, it helps to enjoy life, right?  LOL
In this articles I want to cover the HOW questions. But first, let ME ask you a few questions…
…do you feel like you have to work hard for your money for the rest of your life?
…do you worry that you don't do enough for your financial future?
…does the idea of becoming financially Independent seem like farfetched to you?
If you've answered YES to ANY of my questions – keep reading.  Otherwise, stop and go for a walk, or make love, or dance, or whatever. LOL
Are you still here? Then let's dive into the 4 Essentials of the Pathway to Wealth.
If you've read my books, or heard me speaking and teaching, you know that I always emphasize the Duality of Money and Wealth.
Since EVERYTHING IS ENERGY, so IS MONEY.
Money and Wealth have a certain energy vibration Frequency that YOU CAN ALIGN WITH.
When it happens, you FEEL BLISSFUL and BLESSED, PEACEFUL and LOVED. NATURALLY.
And you can literally rewire your brain to align with the frequency of wealth by training yourself using particular rituals and developing certain habits and attitudes. You can find this information in a few other articles here  and here.
However, the information is not enough. You've got to apply it.
You've got to TRAIN YOUR MIND to ALLOW, to RECEIVE with EASE, to BE in the Frequency of Wealth naturally and continuously.
YES, your energy ALIGNMENT is super important. However, we also live in a physical, real world.  And in the real world, you've got to know the tactical/practical aspects of creating wealth.
Just like when you travel and want to get from point A to point B, you likely want to have a map to your destination (or use your GPS), unless you know the terrain already. Would you agree?
I distilled the intricacies of the PATHWAY to WEALTH into 4 essential elements. Let's briefly go over them.
4 Essentials of the Wealth Pathway
MAKE MONEY. You've got to offer VALUE. You've got to GIVE in order to GAIN. Your own alignment with higher energy vibration is very important here because it helps you become magnetic to your clients, prospective clients, hiring managers, etc.
Sources of income could be:
Job
Business
Other sources of income
KEEP MONEY. You've got to control your in-coming and out-coming cash flow and keep some of your money so you can grow it. You have at least 3 levers to control your cash flow:
Income
Budget (or a certain pattern of Spending);
Debt 
GROW MONEY

. Develop a strategic plan for growing your money. You can use LEVERAGE to grow your money by:
Investing in the Stock Market
Investing in Real Estate
Investing in Private businesses
Buying a franchise business
Building your own business
Other
MAKE MONEY WORK FOR YOU

. You can design your Financial Independence by having multiple sources of passive income. That's the financial setup when your money starts working for you. It's not a question of IF but rather WHEN if you incorporate all the other essential elements.
ALL 4 essentials of the Wealth Pathway are very intertwine. You've got to attend to all of them in order to experience true Financial Freedom.
I hope that this simplified breakdown of the essential elements helps you see more clear how YOU too can get to Wealth and Financial Independence.
However, there is a catch here.
EVERYBODY WANTS TO HAVE WEALTH and FREEDOM BUT FEW ARE WILLING TO TRAIN TO HAVE IT.
If YOU are one of those few, let me share with you a MAP of TRAINING OPPORTUNITIES that cover one or several Wealth Pathway essentials.
These trainings are the VEHICLES designed to help you get to your desired destination faster and easier, with less setbacks and detours, and more fun.
VEHICLE 1

: ACTIVATE EFFORTLESS WEALTH – 10-week online group mentoring program: you'll to train your mind to ALLOW Wealth and to RECEIVE it with ease; you'll change your relationship with money once and for all and you'll release and heal old money (energy) blocks. This programs is valuable for your ESSENTIAL #1 – MAKE MONEY. 
VEHICLE 2

: YOUR POWER TO PROSPER – 3-day PRIVATE LIVE event: You'll learn and practice the elements of the energetic framework for CREATING WEALTH. The private setting and a sanctuary environment is perfect for practicing Alignment and activating your inner Power to Prosper. This training is valuable for your ESSENTIAL #1 – MAKE MONEY. 
VEHICLE 3

: LASTING WEALTH ACADEMY – 4-month Wealth Building personal group mentoring training: You'll uplevel your Wealth Mindset alignment, learn and practice Intentional Money Management (and calculate your Financial Freedom Number), then learn and apply strategic investing guidelines (e.g. the stock market and real estate investing), then…. Well, there is much more there. This program is valuable for your ESSENTIALS #2, #3, and #4.  
So, now you've got the PATHWAY, the MAP and the VEHICLES to get to your desired DREAM LIFE and FREEDOM faster and easier.
And since YOU ARE the CEO of your life, you've got to DECIDE what is REALLY important to you and what is your COST OF WAITING to start your journey to FREEDOM and WEALTH.
To your Health, Wealth and Freedom!
Millen
P.S. This is the stuff I wish I had when I first started on my journey to Wealth and Freedom. Now I'm offering it to you. Frankly, I don'f know if it's valuable to you or not… there are a lot of variables here. However, if you're truly ready to step out of your old story and are  committed to your goals – I am open to have a CONVERSATION and see if there is a fit.
Here's the video I recorded about the 4 Essentials of the Wealth Pathway