"Don't judge each day by the harvest you reap but by the seeds that you plant." ~ Robert Louis Stevenson
I recently posted a poll with the following question: "What would you rather have:
More money?
More time?
More peace of mind?
Over 80% of the women who participated in this poll chose "More money" option and commented that if they have more money, they will have more time and more peace of mind…
While many people believe that having more money will solve most of their problems and provide a high quality of life, it's not entirely accurate.
Money is very important, indeed. However, have you met rich people who are miserable, unfulfilled or lonely inside? Or rich people who receive large sum of money as inheritance yet are not happy and don't feel significant or worthy? Or people who have money but don't feel meaning in their work?
Money doesn't change who you are or what you feel – it simply magnifies what's already inside you.  If you are a loving and compassionate person, you'll become more of that. If you often feel fear, anxiety and lack in different areas of your life, you will experience more of it even you have more money. If your entire identity is linked to how much money and other "stuff" you have… you'll likely go through a major identity crisis.
I've been asked on several occasions, "What does it take to become prosperous – wealthy, happy and fulfilled?" I appreciate this question a lot because it was time in my own life when I was asking this very same question…. In my mind, I thought that once I have a lot of money and become financially independent, I will  have more time, more choices and more peace of mind. Well, I've learned that it's not exactly how it works, certainly not in my life.
There was time in my life when I was financially poor yet felt rich. And I've had times when I was financially well-to-do yet felt broken, lost and insignificant. These experiences and awareness of dual nature of human existence, physical and spiritual, ignited my curiosity about different aspects of building wealth – from physical (practical know-how) to spiritual (power of our thoughts, beliefs and feelings.)
Since money is simply a solidified form of energy, it is completely neutral and available to you. Acquiring more money doesn't change people but rather illuminates who they have always been.
Money has the meaning YOU give it.
Greed, obsession with power and ego-driven jealousy – these are projected perceptions of money. I am sure you know that wealth, when used wisely, can instigate incredible opportunities of generosity, spiritual growth and positive contributions.
If you disrespect Money by
… not perceiving it as a symbol of value for work that you or someone else had to do to earn it; or
… by impulsive spending without honoring your financial responsibilities; or
… by being afraid of Money because you don't know how to grow and manage it –
Money (energy) will not "hang out" with you and in your life!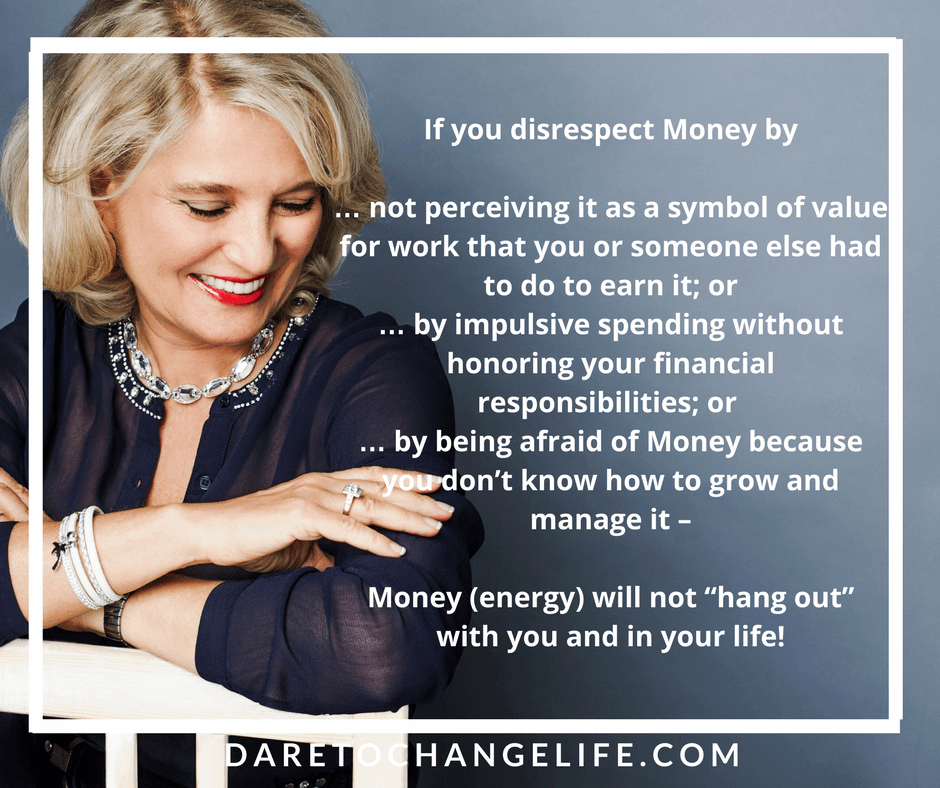 One of the most common causes of repelling money is feeling that you are "not good enough", which, unfortunately, is at the core of the belief systems for so many women (much more than men). That's why books about wealth and money boot camps don't make much difference in their lives.
And just like in any relationships, when you 'chase' money, it creates resistance. Or when you appreciate money only after you lose it, it may take time to recover. Ironically, people sometimes need to experience a 'contrast' of 'NO money' in order to get a wake-up call and do the work necessary to receive more money – create and grow wealth.
Further, if 'having' or 'not having' money is linked to your perception of self-worth and confidence – you will experience a continuous roller coaster, your energy vibration will drop and you will feel defeated and drained.
Your beliefs and attitudes around money are reflected in your personal "relationship with money" and your inner subconscious dialogue that is continuously happening in your mind…
Most people have a habit of negative, sabotaging self-talk. Not that they want to think or feel that way – it's happening unconsciously. But you CAN re-train your brain (neuroplasticity of human brain has been scientifically proven) by consciously and continuously guiding your inner dialogue.
Self-empowering money affirmations help you do just that – consciously direct your inner dialogue so that you 'install' uplifting, inspiring and self-appreciating beliefs.
A few women told me that money affirmations don't work for them. And I believe it. Why? Because we are different and unique, and what works for me may not work for you and vice versa. You want to find an expression (affirmation) that resonates deeply with YOU, so that YOU feel inspired and energized by it.
I recently asked prominent female leaders – coaches, healers, branding/marketing/business consultants, and authors – to share their personal affirmations around money. Below are their responses – see which ones resonate with you….
Favorite Money Mindset Affirmations by prominent female leaders: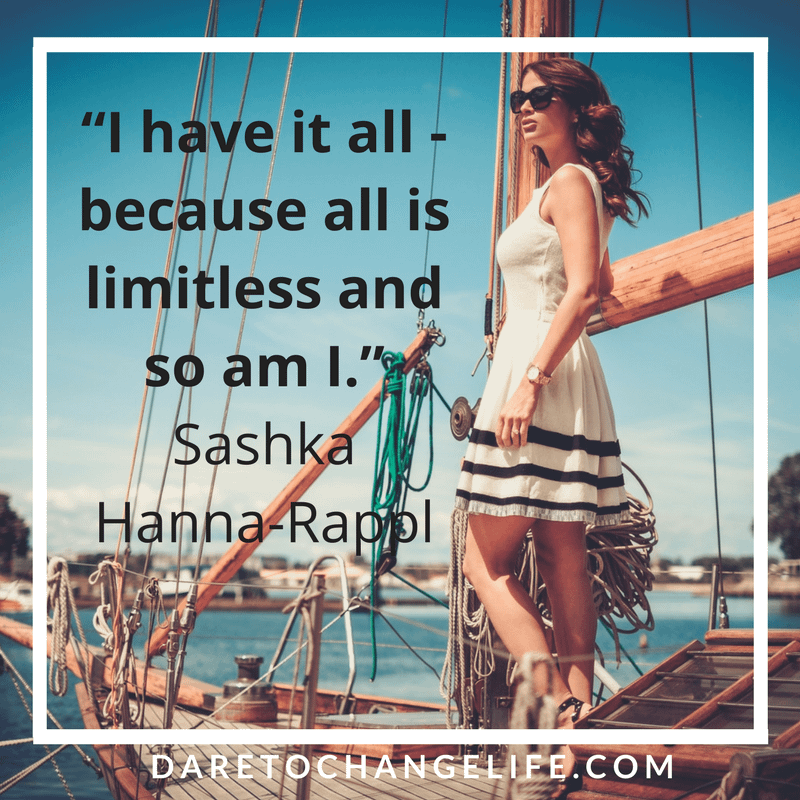 Sashka Hanna-Rappl (www.brandsashka.com): "I have it all – because all is limitless and so am I."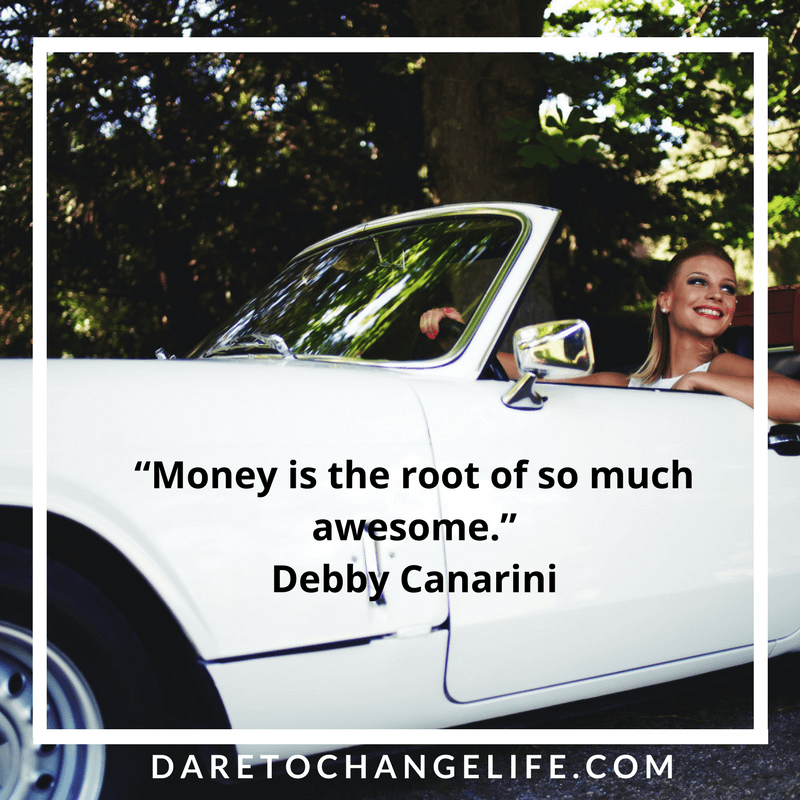 Debby Canarini (Debbycanarini.com ): "Money is the root of so much awesome!"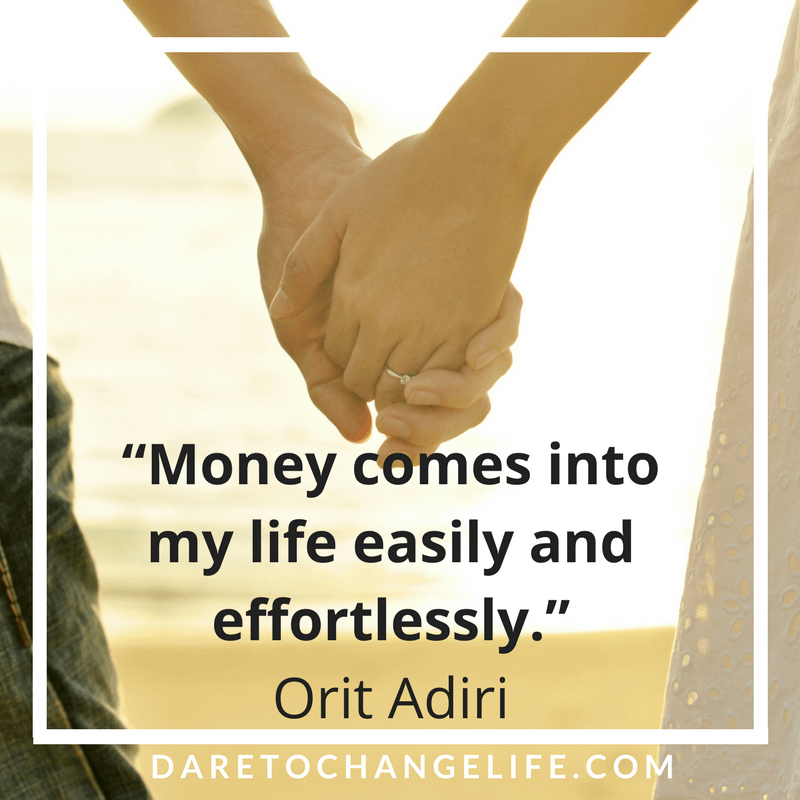 Orit Adiri "Money comes into my life easily and effortlessly."
Sarah Arrow (www.sarkemedia.com) : "I am worthy of more money."
Piccia Neri WP (https://piccianeri.com/): "Money is my birthright."
Lenka Lutonska  (www.lenkalutonska.com): "Anything is possible."
Sarupa Shah ( www.thesoulagentblog.com): "I am good enough."  
Sarah Ann Negus (www.sarahnegus.com): "I am so grateful for all I have in my life, all that I give to others and all that I receive. I live in flow and abundance of love, health, and wealth".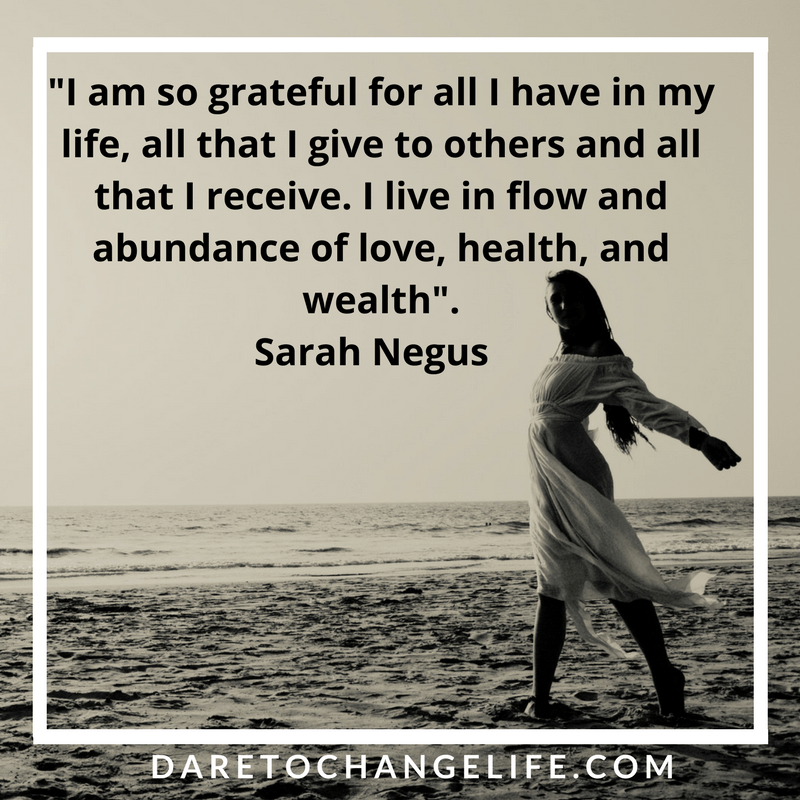 Julie Creffield (www.juliecreffield.com ): "There is plenty out there for me."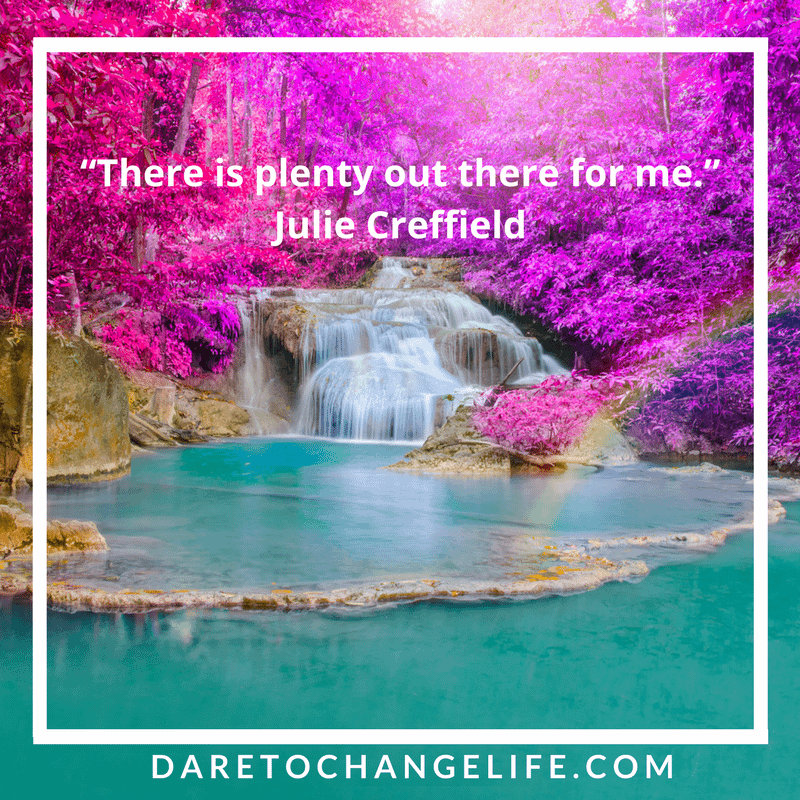 Suzi Edwards (suziedwards.com):): "I am so grateful that I have the ability to change people lives and business. To move them forwards, to motivate and inspire them and watch them grow."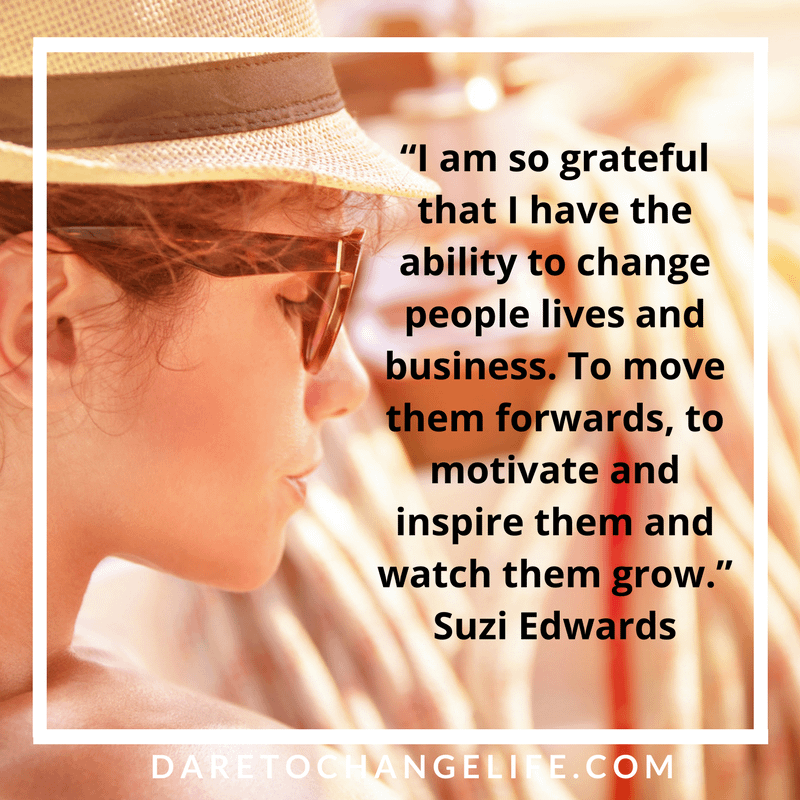 Veronica Pullen (VeronicaPullen.co.uk ): Every time I spend money, I say, "Goodbye money, my friend, safe journey and come back to me soon."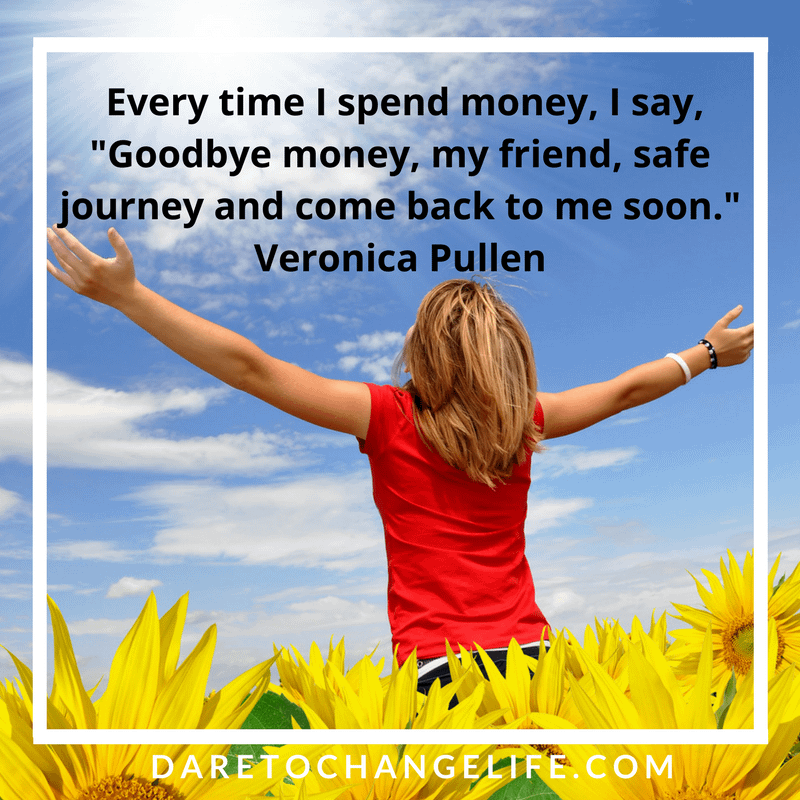 Leah Borski (www.LeahBorski.com) "I am open to receiving all gifts, money, and acts of kindness. It is ok to receive as much as I give. "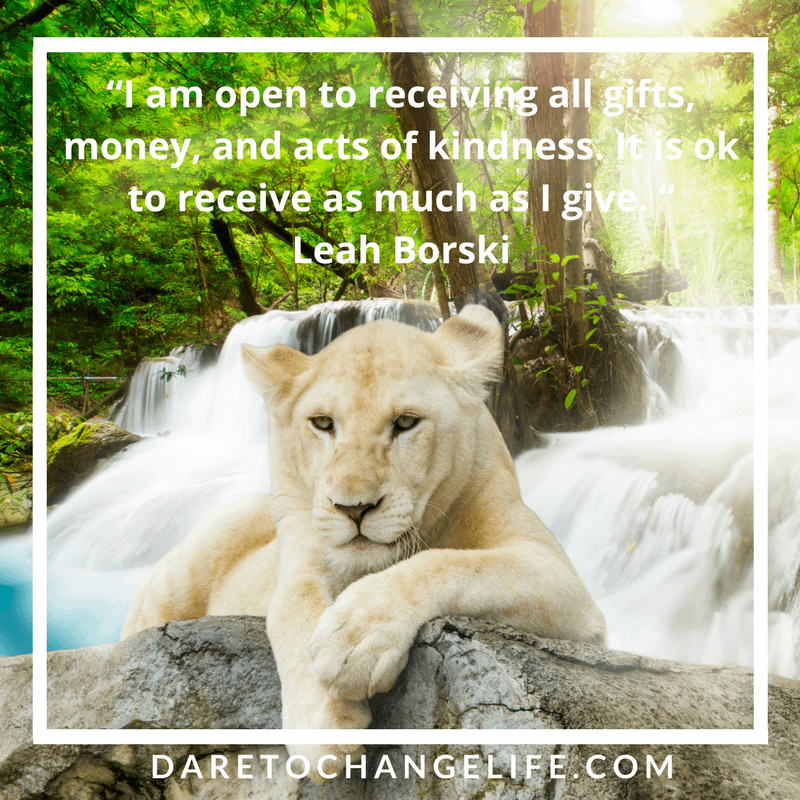 Brenda Dempsey ( http://www.brendadempsey.co.uk/ ) "Money consistently flows to me and through me with ease and grace…"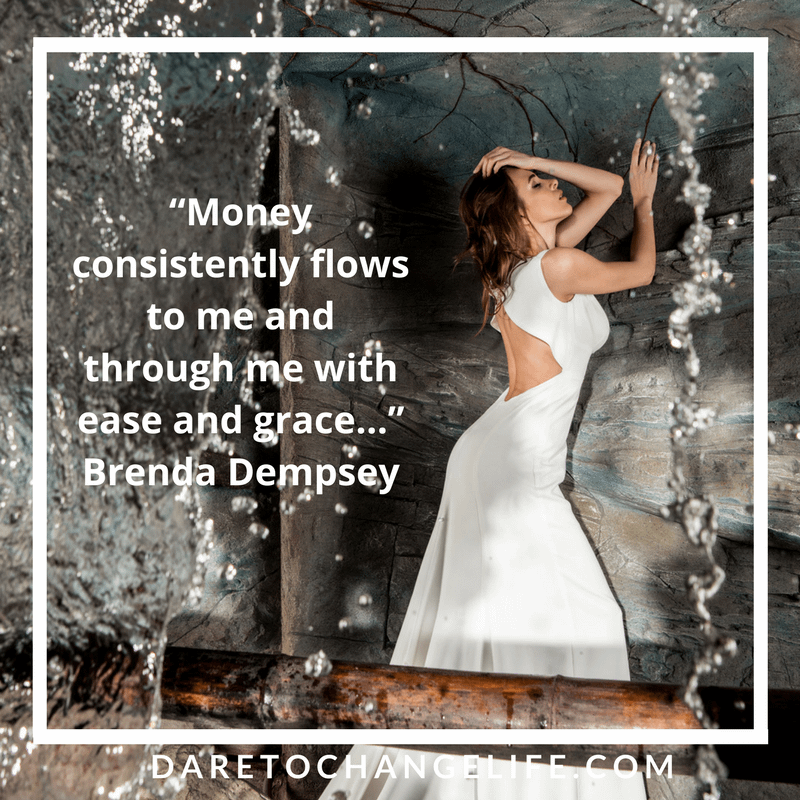 Cristina Istrati (http://copywritingfairy.com) "Everyday in every way, I`m becoming a money magnet."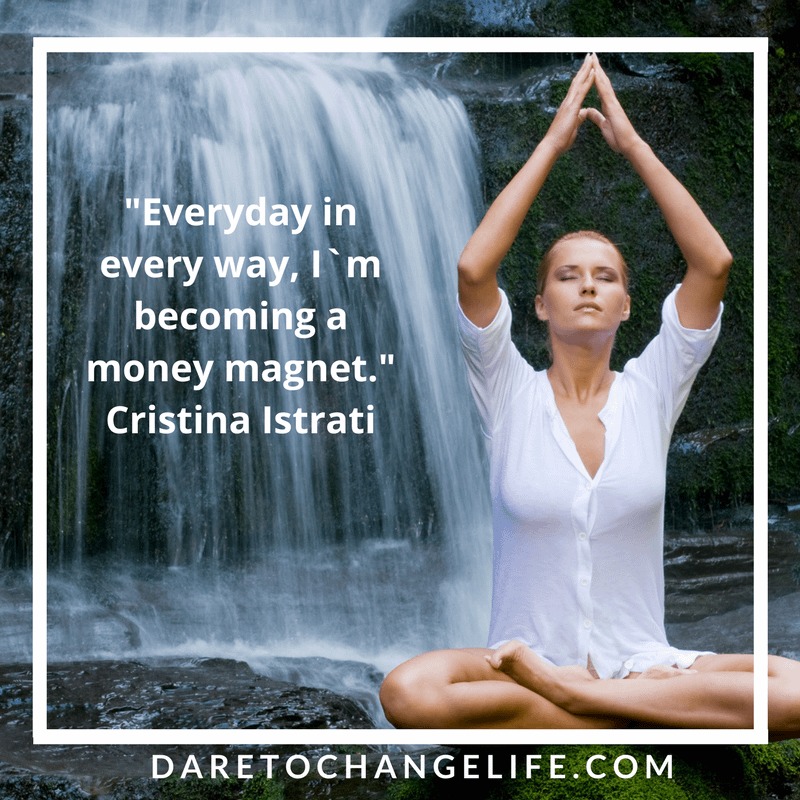 Which money affirmation resonates with you the most?
Here's my short video " I AM Worthy" with empowering affirmations from me. Remember to read the words on the screen aloud as you see them:
Are any of these affirmations resonate with YOU? Share your thoughts in the comments below.
To Your Health, Wealth and Freedom!

Millen Livis