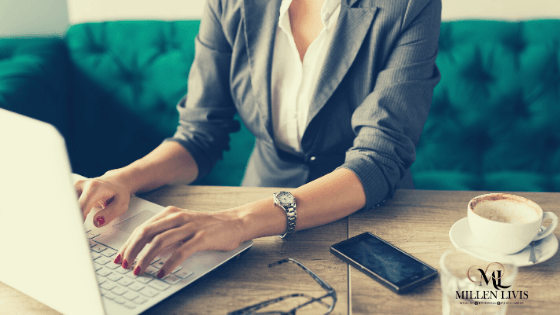 In 2004 I started my real estate investment company called Grand Values LLC.
I wanted to offer grand values for everybody – for my partners, for myself, for society.
So, I invited people who knew and trusted me, who believed in my business acumen and integrity to be my business partners at my new investment company.
I was putting sweat equity. They were passive investors.
I want to make an admission right now.
I knew how to invest in the stock market, and I had my retirement funds invested in the stock market.
But real estate investing was very new to me.
I read a lot, I studied, and I even worked as a real estate agent briefly…but I made one critical mistake. I didn't have a coach who knew the pros and cons of real estate investing.
NOT having an experienced mentor turned out to be a big mistake.
So, in 2004, my partners and I bought properties in Florida and New Jersey on the premise we would flip them as the market continued to go up.
I also got involved in negotiating with banks on behalf of people who couldn't pay their mortgages and were facing foreclosures.
It was hard work but very rewarding – I was using my business and negotiation skills to help people get out of a financial predicament.
And my company was bringing in additional revenue.
However, in February 2007, home sales peaked, and by the spring, the housing bubble burst with financial markets.
In August 2007, The Fed had recognized that banks did not have enough liquidity to function….
In 2008 Leman Brothers declared bankruptcy, and the markets just fell apart.
The banks needed a bailout, and congress was not letting it happen.
On Sept 29, 2008, the stock market had its biggest single-day loss in history.
My business was falling apart with the markets.
I had to let go of my entire team.
The values of the properties we acquired were crushing… My business partners were VERY concerned about their investments.
So, in brief, my real estate business was melting away.
And I was alone, ashamed, anxious, and depressed.
Yes, I was failing big time, and it felt devastating. I wasn't used to failing.
In spring 2008, my divorce became final.
During this time, I was completely focused on what was NOT working in my business (and life), and it was driving me nuts.
I didn't think things could get worse, but then…it happened.
The Accident
I was on my way to see a client on a cold rainy, gloomy day…
As I was traveling on the highway in the pouring rain, my car lost traction and started spinning.
It was terrible …and my neck got damaged severely.
I was in incredible pain every day, but that wasn't the worst part.
Since I was working alone, trying to conserve money for my business – I never bought health insurance!
I was living off my savings and now had to take money away from the business to pay for my medical care….
I WAS DEVASTATED, FEARFUL, AND ALONE.
The pain and business problems took me to a place I had never been to before.
I became severely depressed.
My days were filled with PAIN, and I spent most of my time thinking about what was NOT working in my business and my life.
The depression became so bad. I started considering ways to end my suffering by ending my life…
My daughter was in college and doing fine, and my x-husband didn't care.
It would have been an easy way out.
I Was Stuck in a Self-fulfilling Prophecy.
The more I focused on what was not working – the worse things got.
The worse things got – the more I focused on them.
I was ALONE in PAIN. STUCK in a downward spiral that I couldn't get out of.
For the first time in my life, I realized that I NEEDED HELP.
Then someone told me about a coach who could help me….
It was my first experience with coaching, and the questions this man asked me and the lessons he taught me changed my life.
He helped me see the world through a different lens – find a different perspective out of my depression and pain.
He introduced me to the idea of living my life from the inside out instead of from a place of survival.
Up to this point, I had spent my entire life living from a survival perspective.
I was always doing what I had to…
Doing what I had to do for my daughter,
Doing what I had to do for my family,
Doing what I had to do for my job.
He pointed out to me that it was just a race to nowhere! I needed a different perspective.
He DARED ME TO CHANGE MY LIFE, from the inside out.
I had never lived as a religious or spiritual person.
My family had never lived that way.
But as he asked me some deep questions, I realized I only had myself and God to talk to, and that literally brought me to my knees.
I accepted the challenge to change my life and started working on the "inner me."
I was learning how to plan my life based on what I really wanted on the inside, instead of only focusing on the outside.
And so, I learned
about the brain and why it prefers to stay stuck in survival thinking
how to talk to the inner me, to determine what I really wanted, instead of concentrating on what was not working
the precise ways to change my thinking so that success would become inevitable and natural.
Once I stopped trying to control what was not in my control, and started living from the inside out, everything shifted for the better.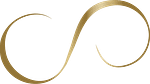 Have you ever had high aspirations about being an entrepreneur and had a horrible experience due to pure bad luck or lack of knowledge and guidance?
Have you experienced being knocked down in your endeavors despite your best efforts?
What adversities have you experienced and overcame in your life?
What were your turning points in life?
What helped you to turn your life around?
To Your Health, Wealth, and Freedom!

P.S. Want to read other stories? Click HERE to download the "BECOMING: Stories About My Journey From Surviving To Thriving."