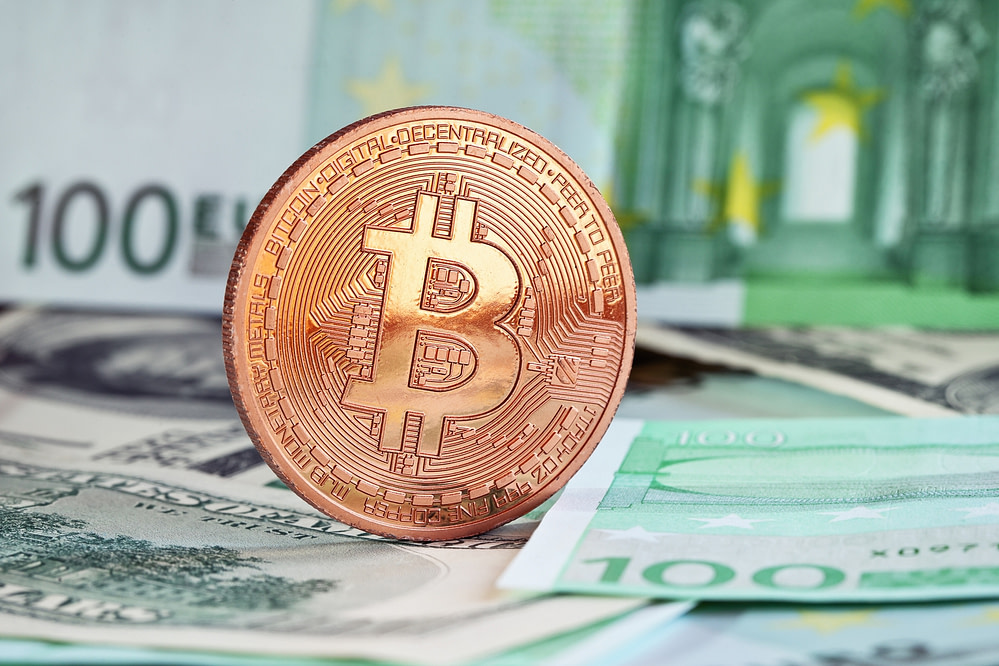 "Cryptocurrencies are here to stay. But don't be stupid." ~ James Altucher
Let me be frank… Bitcoin and other cryptocurrencies – Money 2.0 – is a very new and even uncomfortable concept for most people.
As excited as you may be about this idea, you need to recognize that there is an inherent risk in cryptocurrencies. This is a brand-new market. So, I want you to remember that the risk of a 100% loss is ALWAYS present in cryptocurrencies. That's why I urge you to go small should you decide to invest in this space.
Investing $100- $400 is small enough to cause you only minor financial pain if one of your cryptocurrencies goes bust… But it's still big enough to create real wealth for you if only few become a major success.
The smart approach is to build yourself a "basket" of different cryptocurrency plays. Some of them will become superstars. Others will be good winners. And a few will go to zero.
So, don't go crazy!! Don't invest all your investing funds in one particular cryptocurrency – diversify with well respected cryptos. Do your research. Join cryptocurrencies forums.  Be calm. Be rational. Stick your toe in the water with just $100, or $200 in each of ideas you want to test. Get started, and see where the game will take you.
The blockchain technology is young… the cryptocurrencies market is young… and it's changing every day. That might make you a little nervous. Usually, conservative, rational investors like to stick to known, stable, predictable investments. Warren Buffet publicly shared his distrust of this new digital money.
However, there is another side of the story. Blockchain is a budding new technology. It's an exciting, massive new movement and a trend that you may want to be part of. After all, when you can get in at the ground level of such an opportunity (and I believe that we're still at that phase), you have a chance to plant seeds for the life-changing wealth.
You can do that… while being smart about it. All that means is that you need to invest sensibly, start small, and avoid risking more money than you're willing to lose.
I recommend allocating no more than 3-5% of your total net investing money in cryptos. In other words, of all the money you have to invest, only put 3-5% of that toward these investments. From there, you can take even smaller positions in each individual cryptocurrency.
Remember: It doesn't take much to turn a small stake of $100, $500, or even $1,000 into the life-changing wealth.
As I write this post, the stock market in the US had one of the biggest day declines in the history (4.6% in one day), then turned around and jumped up the next day. Bitcoin price too fell below $7,000 from its highs of $20,000 in 2017. Does it mean that the cryptocurrencies are heading to the graveyard?
I don't think so.
It means that it's a volatile financial product and you must exercise prudence and patience. Be an informed investor – follow the development in this space. Learn how it works and how to buy, store, send and receive Bitcoin and other cryptocurrencies.
If you're really interested in learning more about cryptocurrencies, sign up for my 4-day Masterclass "Bitcoin, Your Money and Building Wealth" and get a lot of specific details about investing in Bitcoin and other cryptocurrencies while managing your risk.
I want you to see the big picture of building wealth. Cryptocurrencies could be part of your portfolio but very small part. The key element to building lasting wealth is to diversify your investments.
To Your Health, Wealth and Freedom!
Millen Livis
p.s. "Bitcoin, Your Money and Building Your Wealth" Masterclass will help you answer the questions "To Bitcoin or Not to Bitcoin?"